SafetyNet KYC | Turks and Caicos Islands
This is a multidisciplinary project developed for a Startup in the FinTech industry. I was involved from the beginning and participated in the naming, developed the logo, worked in all communication materials. For the App itself I worked close with the developers and business owner defining features and readjusting the design.
The public website needed to present all the useful information about the application.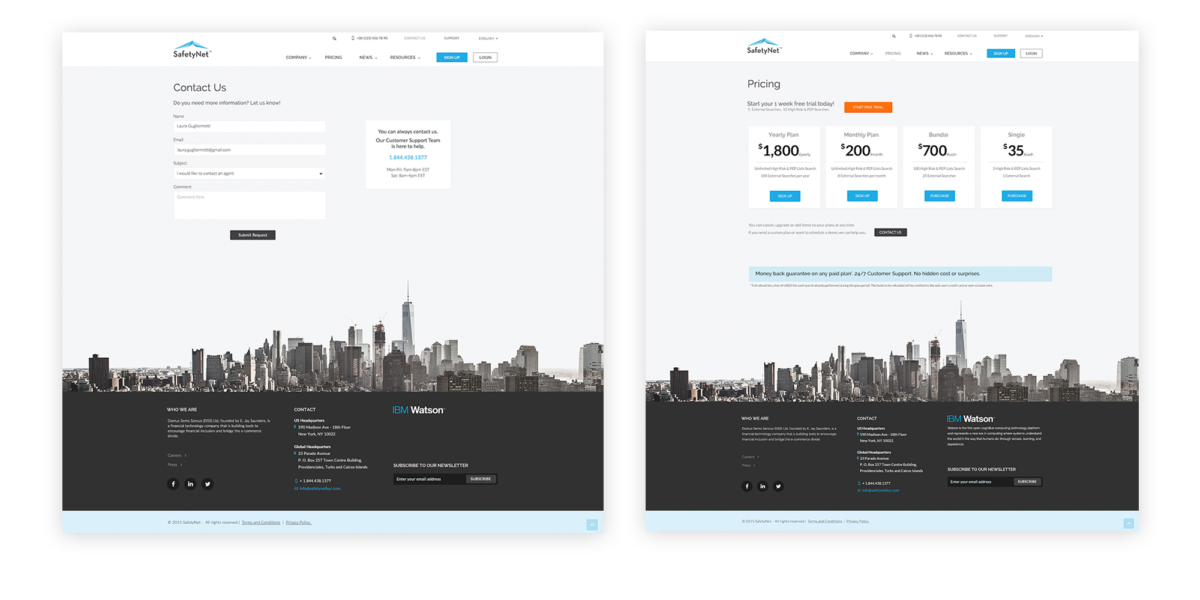 The application project started defining the users, establishing the UX personas and goals. I prepared wireframes to validate the assumptions and we iterated a few times. Documentation was created to help developers understand the features and interactions.